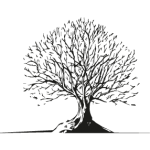 THE TRADITION, THE FAMILY
The Cantina Vanzella's Tenute Caldella estates are located in the Susegana area
at the foot of the Conegliano and Valdobbiadene hills, a land with a deeply rooted winemaking tradition.
Today, former professional cyclist Flavio Vanzella and sister Paola continue the family business,
producing famous Prosecco and excellent Treviso wines from their vineyards.

OUR WINES
Thanks to the numerous grape varieties that can be cultivated at the foot
of the green Susegana hills with their perfect balance of elements, the Vanzella family
can offer a vast range of products, from Prosecco DOC made from white grapes
to more full-bodied wines, including Raboso and Merlot, made from red grapes.